Secure Your and Your Family's Future
As we near the end of the year, we are starting to see economic conditions slowly recover. We remain optimistic and look forward to continuing this recovery with a long-term perspective, within a more constrained global economy. As with all crises, there are also opportunities. The industries being accelerated by the pandemic include businesses' innovating for improvement and capitalising on digital transformations and other mechanisms to improve business efficiency and reach.
We are also conscious of some warning signs on the horizon as near as 31 December; as further reductions to JobKeeper payments and the removal of sanctions on certain debt recovery actions and safe harbour provisions take place, some businesses will not survive, if these businesses showing signs of financial distress are clients of yours and they owe you money, you should be preparing or taking action now.
Recognising the impetus towards business improvement and the need for innovation to make your business more efficient, competitive and sustainable and possibly a market leader, we are hosting another online lunch and learn event. Join us on the 18th November for 'Accelerating Innovation in a New World Economy', this could be a game changer for your business! We will focus on how to identify innovative ideas, understand the market and grow your business, and develop a culture of innovation in today's new world economy. Please register here.
The articles in this month's newsletter focus on estate planning and the importance of an effective and well- structured estate plan to protect your loved ones and ensure the results your life time's hard work go to those you want it to.
Estate planning is not only for the rich, everyone can benefit from having an estate plan advising how you want your assets distributed. We often see, however, people neglecting to put such plans in place. We will highlight the importance of why you need an estate plan, getting the right level of insurance for your estate, what happens to your superannuation when you're no longer here and answer the question around 'should life insurance be inside or outside of your SMSF?'
Sincerely
Leon Stephan
Managing Partner
Events

Accelerating Innovation for a New World Economy
When: 18th November 2020, 12.30pm – 1.30pm
Where: Online
Cost: Free
Why do we need to accelerate innovation? What is the new world economy, and why does it require us to innovate faster?
Today we live in an era of disruption, with emerging economies, the rapid spread of digital technologies and the growing challenges to globalisation. These and other global trends offer new opportunities for businesses to navigate that may require new ways of thinking.
Join us for our next Lunch & Learn online event as we answer these topical questions in today's ever-changing market.
Register HERE today!
Building and Protecting Your Wealth Through Estate Planning
Advivo Accountants and Advisors talk about the importance of having an estate plan in place.
Click here to find out more.

Should Life Insurance be Inside or Outside of Your SMSF?
Advivo looks at the benefits and drawbacks of having insurance within your SMSF.
Read the full blog here.
Get the Right Level of Insurance for Your Estate
Advivo looks at what you need to consider when insuring your estate.
Read more here.

What Happens to My Superannuation When I'm No Longer Here?
Advivo explains how to ensure your superannuation is set up correctly as part of your estate planning.
Find out more here.
Important Update

2020-21 Tax Tables Now Available
Are you paying your employees correctly? The Fair Work Commission has announced an update to award wages and tax tables.
By 16 November 2020, employers should be withholding the correct amount from payments made to employees using the updated tax tables.
Remind your employer clients to update their payroll software or processes in time, if they haven't already done so.
Advivo's Charity of the Month!
Advivo's commitment to the community includes our monthly charitable donation! Last month we donated to Youngcare. A great charity that provides an opportunity to make a meaningful difference to young people's lives.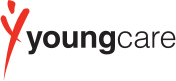 Have your say – HERE, to help us choose a local charity to support and we will announce the winner in next month's newsletter
Don't forget if you would like us to include a charity of your choice, just drop us a line at info@advivo.com.au
Key Events / Dates:
21 November
Lodge and pay October 2020 monthly business activity statement.
25 November
Lodge and pay quarter 1, 2020–21 activity statement if you lodge electronically.
28 November
Lodge and pay quarter 1, 2020–21 Superannuation guarantee charge statement – quarterly if the employer did not pay enough contributions on time.Employers lodging a Superannuation guarantee charge statement – quarterly can choose to offset contributions they paid late to a fund against their super guarantee charge for the quarter. They still have to pay the remaining super guarantee charge.Note: The super guarantee charge is not tax deductible.
Advivo 2020 Holiday Closure
The Advivo office will be closed from 5pm Wednesday 23rd December 2020 and reopen Monday 4th January 2021.
We will endeavour to assist our clients in preparing for the new year and respond at our earliest convenience when the office re-opens.